General Liability Insurance
---
The foundation of business protection.
Call Now!
Protect Your Business with Proper Coverage
Call M-F 1.888.227.1910 , 8am – 5pm MT. After hours by appointment, otherwise fill out the form and we will contact you soon.
The
Best

Protection at the

Lowest

Cost.
See What Others Are Saying About
TJ Klassen has been our agent on rental properties in Colorado Springs for several years, but now that we have moved to the area, I made my first visit to her last fall. TJ took the time to give me a thorough, entertaining education on insurance issues as well as helping with our selection of policies. She has the capacity to make annual insurance reviews an enjoyable experience.

Bruce Barron


It is not easy to find insurance for a dance club. Insurance centers of America Inc. has found insurance for the International Dance Club for many years. They always check around to give us the best price possible. They are always on top of our insurance renewal date, and make sure there is no gap in our coverage. We are at the point that everything is handled very conveniently on line. They are quick to respond to calls and e-mails if we have questions or problems.

Susan Johnnie


They are great at finding the right plan to meet our needs at the best rate. Superior service and always willing to go the extra mile.

Nathanael Brady


We love our agent and feel she has our best interests at heart, When we purchased a motorhome out of state, she helped find great insurance and got us covered within a short time.

Jan Daugherty


I highly recommend T.J., our agent at ICA, who provided prompt, professional and friendly service. We already had quotes from State Farm and Safeco when I called T.J. to run our coverages through the other insurers that ICA works with. A blind quote from AutoOwners (a highly-rated company) easily beat both of the prior quotes,... despite 30 claim-less years with State Farm.

Marc Moehlman


We have enjoyed working with Tammy, Samantha, and the ICA staff for many years. As our business had changes over the years, the ICA staff took the time and effort to make sure our needs were met. Tammy and Samantha were especially accommodating when servicing our account...they feel like family!

Ric and Lana McDaniel


We have used Insurance Centers for a long time and they have been great for us. Fair, on time and just great folks!

Michael E Prouty


I have been dealing with ICA for 10 years and I have always found them to have my best interests at heart!

William Hanson


Charlotte Kopera, the local ICA representative that I dealt with, was outstanding. During my recent interaction with her regarding hail damage to my car, she was friendly, patient and extremely knowledgeable.

david johnson


Tammy, and ICA have been our insurance carrier for over a decade, and we have always been highly satisfied with their prompt and clear service to Professional Restoration & Repair, and our multiple clients. In an age when insurance is getting more complicated, and expensive, it is gratifying to deal with someone/and organization of this caliper . Sincerely, Craig L. Nelson.

PRR OFFICE


TJ is the best! She's very knowledgeable and truly cares about her customers. If you're needing insurance or looking to change, be sure to reach out to her.

Dale Rollins


Friendly & super knowledgeable! Jessica is just so helpful & determined to do everything within her power to help in whatever way she can. I've very happy with their service 😁

Sheila Parrett


friendly, knowledgeable agents, who truly care about their customers

Violet Kasa

Why Choose Insurance Centers of America?
Your protection is our policy!
We have been in the commercial insurance business for over 49 years! Our team has experienced all types of claim issues and knows the right questions to ask to get you confidently covered. Whatever your company's needs are, we will find you the best insurance protection for the lowest cost.
What protection does General Liability provide?
General liability insurance, aka business liability insurance, protects your business from claims related to third-party bodily injuries, resulting medical payments, property damage, defense costs, and advertising injuries. The cost will vary depending on your business and the risks associated with your industry. Every business is different, and we understand your industry, so contact us and let us start a quote for you today.
---
Simple Process
Tailored Coverage
Honest Team
Nationwide Coverage
We don't quick quote, we counsel!
From 8am - 5pm MT
Monday - Friday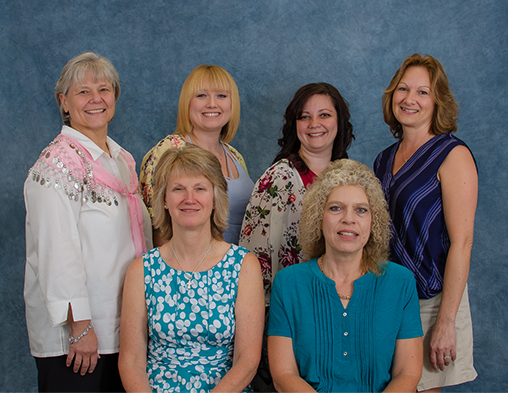 Call Now
After Hours, By Appointment.