General Liability Insurance
---
The foundation of business protection.
Call Now!
Protect Your Business with Proper Coverage
Call M-F 1.888.227.1910 , 8am – 5pm MT. After hours by appointment, otherwise fill out the form and we will contact you soon.
The
Best

Protection at the

Lowest

Cost.
See What Others Are Saying About
Jessica and Sam are the greatest insurance people in the world. Both go out of their way to o make sure you are taken care of! Jessica just spent at least 4 hour dealing wit DMV's B.S. gave me the correct person to correct my situation related to commercial insurance! All are very knowledgeable about all areas of commercial insurance. I am planning to move my personal insurance through them also. They all make a great team. Thanks

Paul Bohlen


I have had good experiences with ICA . Cheryl Renteria has helped me on many occasions over the years . She is an asset to the company for sure. I have been with ICA since 2001

Ted Grant


I use ICA for worker's comp and insurance for another business. Tammy is very efficient and prompt with communication. I believe I am getting the best quotes for policies that suits me.

Annie - RG Florist


TJ is so diligent in her research to find the best insurance with the best premiums. She educates and helps you understand what insurances you should have and will answer all questions with kindness and honesty!

Sandy Cutrone


Very reliable and easy to work with. Highly recommend Tamra! She always finds us what we need at the absolute best price.

Urban Firewood


I work for a General Contractor and deal with many insurance agencies but Insurance Centers of America Inc. stands out for me. Their customer service is exceptional, their knowledge in commercial insurance is superior. I often send subcontractors to Cheryl with this agency to get a quote and she always beats other quotes. I highly recommend this agency and Cheryl is my go to.

Zena T


We are very satisfied with the service we have received. Any question or concern that we have is quickly given personal attention. This is greatly appreciated in this day and age!

Connie Ferns


Everyone at Insurance Centers of America always have time to answer all my questions and help me navigate the world of insurance.

Erica Petrelli


TJ and all the staff at ICA are incredible to work with. They are insurance professionals and I highly recommend to call them to review your current insurance and of course get a quote. A+ service!

vincent kaiser


TJ Klassen has been our agent on rental properties in Colorado Springs for several years, but now that we have moved to the area, I made my first visit to her last fall. TJ took the time to give me a thorough, entertaining education on insurance issues as well as helping with our selection of policies. She has the capacity to make annual insurance reviews an enjoyable experience.

Bruce Barron


It is not easy to find insurance for a dance club. Insurance centers of America Inc. has found insurance for the International Dance Club for many years. They always check around to give us the best price possible. They are always on top of our insurance renewal date, and make sure there is no gap in our coverage. We are at the point that everything is handled very conveniently on line. They are quick to respond to calls and e-mails if we have questions or problems.

Susan Johnnie


They are great at finding the right plan to meet our needs at the best rate. Superior service and always willing to go the extra mile.

Nathanael Brady


We love our agent and feel she has our best interests at heart, When we purchased a motorhome out of state, she helped find great insurance and got us covered within a short time.

Jan Daugherty


I highly recommend T.J., our agent at ICA, who provided prompt, professional and friendly service. We already had quotes from State Farm and Safeco when I called T.J. to run our coverages through the other insurers that ICA works with. A blind quote from AutoOwners (a highly-rated company) easily beat both of the prior quotes,... despite 30 claim-less years with State Farm.

Marc Moehlman


We have enjoyed working with Tammy, Samantha, and the ICA staff for many years. As our business had changes over the years, the ICA staff took the time and effort to make sure our needs were met. Tammy and Samantha were especially accommodating when servicing our account...they feel like family!

Ric and Lana McDaniel


We have used Insurance Centers for a long time and they have been great for us. Fair, on time and just great folks!

Michael E Prouty

Why Choose Insurance Centers of America?
Your protection is our policy!
We have been in the commercial insurance business for over 49 years! Our team has experienced all types of claim issues and knows the right questions to ask to get you confidently covered. Whatever your company's needs are, we will find you the best insurance protection for the lowest cost.
What protection does General Liability provide?
General liability insurance, aka business liability insurance, protects your business from claims related to third-party bodily injuries, resulting medical payments, property damage, defense costs, and advertising injuries. The cost will vary depending on your business and the risks associated with your industry. Every business is different, and we understand your industry, so contact us and let us start a quote for you today.
---
Simple Process
Tailored Coverage
Honest Team
Nationwide Coverage
We don't quick quote, we counsel!
From 8am - 5pm MT
Monday - Friday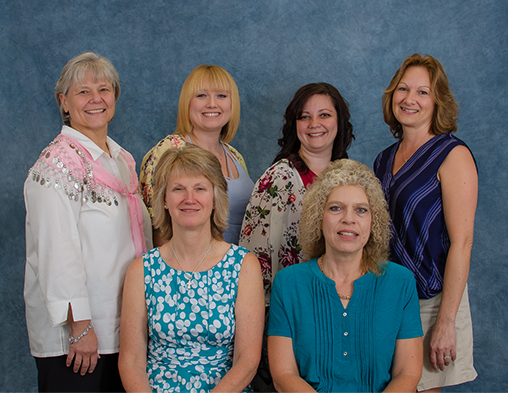 Call Now
After Hours, By Appointment.